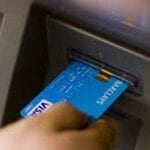 What Happens to My Credit Score if I file for Bankruptcy?
The filing of an assignment in bankruptcy, by itself, does not ruin your credit score. In most cases, you will already have destroyed your credit score by not paying your creditors, being very far behind in making payments, or by not even making the minimum monthly payments on your debts. The credit reporting agencies in Canada (Equifax and Trans Union of Canada) accumulate information from your creditors on a regular basis and based on a 6 year history period, calculate your credit score. When you file an assignment in bankruptcy, your credit rating is moved to R9 and stays there for a period of 6 years – the start of the 6 year period is the date of your discharge from your bankruptcy, which could be as fast as 9 months after the date that you filed the bankruptcy. You can start rebuilding your credit score as soon as you obtain your discharge from your bankruptcy. Do not confuse your credit rating with your credit score. You should receive information from your trustee at the time of your second counselling meeting (or at least before your discharge from bankruptcy) on how to obtain credit after bankruptcy and how to rebuild your credit score.
If you are not filing a bankruptcy, please refer to the article on our website – What happens to My Credit Score if I File a Proposal.
Contact Rumanek & Company Ltd. for more information on bankruptcy and debt solutions. Or please fill out the free bankruptcy evaluation form. To learn more please visit our YouTube Channel. Rumanek & Company have been helping individuals and families overcome debt for more than 25 years.