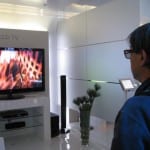 What are my responsibilities once bankrupt?
When you start borrowing money, purchasing goods on credit or credit cards, incurring credit it is an offense unless you inform the person or company you are dealing with that you are an undischarged bankrupt.
If you have any changes in your financial circumstances (e.g. name, address, phone number, change of employment, salary, dependants, etc.) you will need to notify your Trustee immediately.
Contact Rumanek & Company Ltd. for more information on bankruptcy and debt solutions. Or please fill out the free bankruptcy evaluation form. To learn more please visit our YouTube Channel. Rumanek & Company have been helping individuals and families overcome debt for more than 25 years.