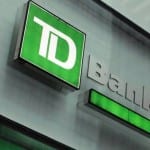 TD Bank woos car buyers with take-back program
Article by: GRANT ROBERTSON – BANKING REPORTER The Globe and Mail Published 
Auto makers went to unprecedented lengths during the recession to win customers. Some offered an unusual deal to help clinch sales: If you lose your job, we will take back your recently purchased car, no questions asked.
Those offers ended after the worst of the downturn subsided. But in an effort to win market share in the highly competitive world of auto lending, one of Canada's biggest banks is now bringing back the idea – betting that even in an economic recovery, consumers are still jittery about buying a vehicle.
In a move that may impact the auto-lending market starting this summer, Toronto-Dominion Bank is offering vehicle-return programs to consumers who use TD Auto Finance as the lender.
Contact Rumanek & Company Ltd. for more information on bankruptcy and debt solutions. Or please fill out the free bankruptcy evaluation form. To learn more please visit our YouTube Channel. Rumanek & Company have been helping individuals and families overcome debt for more than 25 years.