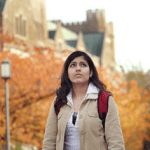 Student Loans in Bankruptcy
7 Year Rule
If you ceased to be a part or full-time student at least 7 years ago and you decide to declare bankruptcy, your student loan debts are eligible to be included in your bankruptcy subject to specific rules.  The court may reduce the 7 year rule to 5 years if the person filing for bankruptcy can prove extreme hardship. You have to make an application to the bankruptcy court under the "hardship provision."
The court considers the following:
1. How debtors used their student loan money
2. Efforts to complete their educational program
3. Efforts to repay the loans
The date that you ceased to be a student must be identified and reviewed with your trustee to properly evaluate the start date of the 7 year period.
You should also be aware that the 7 year rule does not necessarily apply to all of your student loans.  Student loans apply to a specific academic year.  Some loans may qualify, others not.  Also, be aware that if you take a year or two off and then go back to school (with a new student loan) that this does not restart the clock on the old loans.  Just be careful of what you are being asked to sign on the new student loan application.  Anything that states that you are re-affirming the old loans should be avoided.
In January,  2015, the Supreme Court of British Columbia ruled that this interpretation of the phrase "ceased to be a full or part-time student" in the legislation effectively meant that the start of the 7 year period for the inclusion of Federal and Provincial student loans in their bankruptcy or proposal was the end of their education even if there was a gap in the studies and there were multiple student loans.  This will likely result in an appeal, the results of which will not be known for several years.  If this new ruling stands firm, the reader is cautioned that they (together with their trustee or other knowledgeable individual) must research the most recent definition or interpretation of the term "end of their education."  For more detailed information on this new development in the law, the reader should refer to Mallory (Re), 2015 BCSC 5.  It is listed as Docket 12 – 1701, Registry:  Victoria and dated January 02, 2015.
We wait to see if the Ontario court will follow the interpretation of the British Columbia court.
Contact Rumanek & Company Ltd. for more information on bankruptcy and debt solutions. Or please fill out the free bankruptcy evaluation form. To learn more please visit our YouTube Channel. Rumanek & Company have been helping individuals and families overcome debt for more than 25 years.