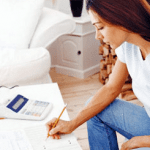 Soaring personal bankruptcies in Canada – Can a trustee be of any help?
Since 2009, the personal bankruptcy rate in Canada went through a sudden hike as per the numbers released by the Office of Superintendent of Bankruptcy, a division of Industry Canada. Although the number of bankrupts in Canada has been rising since 2009, 2012 has been a drastic year for all the high interest debtors here. The number of people who've filed for bankruptcy went through a 48% hike from the same time period last year and this shows that an increasingly large number of people in Canada are not being able to make ends meet with the present employment market conditions. Not only this, according to the personal bankruptcy statistics in Canada, it has been revealed that the total insolvency rate in the last few years in Canada hovered around $100,000 and this certainly proves that more and more people are going through dire financial straits. What is the solution to this?
Bankruptcy in Canada – Does it help?
As the number of people who are going through fiscal issues is increasing Canada, there are some people who are giving a fresh new start to their life by filing bankruptcy. Although it is true that the bankruptcy alternatives like debt consolidation, debt settlement can help you relieve your debt burden, but in some cases, bankruptcy may be a better option, given the same effect on your credit as in debt settlement. The automatic stay of proceedings  put into effect by filing bankruptcy, and the immediate stop to all collection calls, is often preferred by most debtors. But what most people are not aware of is the entire process. The trustee helps guide them through the bankruptcy process and can make it less stressful.
Bankruptcy trustee – What services can you expect from them?
According to the Office of the Superintendent of Bankruptcy, a trustee in bankruptcy is a person who is registered to control and manage proposals and bankruptcies, and to manage the assets that are held in trust. A trustee will be able to give information and advice regarding the entire bankruptcy process and also ensure that both the creditor's and the debtor's rights are respected throughout the process. When you get help from a bankruptcy trustee, you can expect services such as:
Calculation of the value of your assets, to determine what your creditors might be able to expect in repayment, if at all;
Completion of your current tax returns, to cover outstanding ordinary income tax debt;
Credit counseling services, to help you avoid financial trouble once your bankruptcy is discharged;
However, if you think that the trustees are only for selling off your assets, you must be mistaken as they also have another job to do. They're also expert credit counselors who can offer you debt counseling to analyze whether or not you actually need to file bankruptcy. They can  help you negotiate with your creditors in the form of a Consumer Proposal so that you can avoid bankruptcy and still become debt free.
When you deal with a bankruptcy trustee in Canada, you can be sure that they are licensed and monitored by the Office of the Superintendent of Bankruptcy, and that they are bound by  a rigorous standard and a strict code of ethics .
If you need debt relief, contact a licensed Trustee in Bankruptcy. Debt relief is a complex matter, and you have the right to fair treatment and transparency as much as you have the right to a fresh start.  If you are unsure who to contact for help with your debts, include a Trustee in Bankruptcy in your research. Federally licensed debt relief is what they do. Seeing a Trustee can be your best first step in  starting afresh and living debt free.
Contact Rumanek & Company Ltd. for more information on bankruptcy and debt solutions. Or please fill out the free bankruptcy evaluation form. To learn more please visit our YouTube Channel. Rumanek & Company have been helping individuals and families overcome debt for more than 25 years.  
Authors Bio: 
Miss Garfield, Financial Writer, she writes articles on Global Financial Situations, Bankruptcy, Loans and Debt Consolidation
Karen Adler, CIRP, Trustee in Bankruptcy