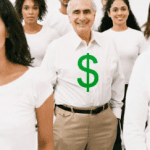 Undischarged Bankrupt: How much can I Earn?
Once your bankruptcy has been filed, you become what is called an "undischarged bankrupt".  You will be an undischarged bankrupt until you are discharged.  During this period, you may be required to pay to your creditors a portion of your income that is above the guidelines set by the Government of Canada.  In addition to the guidelines, special circumstances may reduce the amount that you are required to pay.  These will include special dietary food, fines or penalties being paid to a court, spousal or child support, medical costs, etc.
All of which will be discussed with you by your Trustee.
Contact Rumanek & Company Ltd. for more information on bankruptcy and debt solutions. Or please fill out the free bankruptcy evaluation form. To learn more please visit our YouTube Channel. Rumanek & Company have been helping individuals and families overcome debt for more than 25 years.