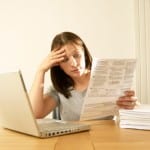 Forced into Bankruptcy?
Yes, you can be forced into bankruptcy.  An unsecured creditor who is owed more than $1,000 can file in court a petition to force you into bankruptcy.  The creditor must prove that you have committed an act of bankruptcy. For example, a fraudulent transfer of property or that you have not paid your bills. Both you and the creditor, who has filed the petition, will make representations in court and if the petition is allowed, a Court order will be issued forcing you into bankruptcy.  The Trustee is usually named by the creditor who applies to court for a receiving order.  A bankruptcy is an order of the court placing you into bankruptcy.
Contact Rumanek & Company Ltd. for more information on bankruptcy and debt solutions. Or please fill out the free bankruptcy evaluation form.
Rumanek & Company have been helping individuals and families overcome debt for more than 25 years.
To learn more please visit our YouTube  Channel.