Finances and Your Family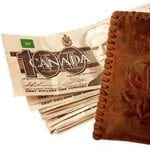 Finances and Your Family: One step to a brighter financial future..
(RESP) Registered Education Savings Plan: This is a registered education tax -free savings program with the government of Canada. It is estimated that any higher education in the next ten years will be approximately 45,000-75,000. Saving a small amount annually for your children's education is a great way to give them their inheritance-or a portion of their inheritance- when they truly need it. As soon as possible, apply for a SIN number for your children (Call 1-800 O Canada, 1-800-622-6232) and start saving. Ask your financial advisor about your options and how much the government will match in your child's account annually. You could receive up to 100.00 per year in government grants for opening the account. Remember that you can not take the money out so deposit the minimum amount but do so consistently.
Contact Rumanek & Company Ltd. for more information on bankruptcy and debt solutions. Or please fill out the free bankruptcy evaluation form. To learn more please visit our YouTube Channel. Rumanek & Company have been helping individuals and families overcome debt for more than 25 years.