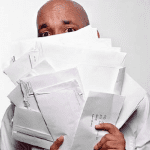 Can I have a Bank Account if I go Bankrupt?
Yes.  However, if your bank is also a creditor involved in your bankruptcy, it may be wise to open an account at a different bank.  This would ensure that any deposits are not 
accidentally seized against your debt with that bank. If a bank refuses to open an account for you, you should contact your Trustee.
Contact Rumanek & Company Ltd. for more information on bankruptcy and debt solutions. Or please fill out the free bankruptcy evaluation form. To learn more please visit our YouTube Channel. Rumanek & Company have been helping individuals and families overcome debt for more than 25 years.